Ministry & University Job Search Tools

Looking for a job opening? Below is a list of online resources for anyone searching for a ministry position among Churches of Christ (as well as the larger Stone-Campbell restoration and unity movement). Churches often post in diverse places, and finding a central 'hub' from which to begin a search can be daunting. Several people have compiled similar lists, and such are readily available online (for two examples, see Matt Dabbs' excellent list as well as Epreacher's fine list). I place these here for your convenience.
Ministry Openings
Abilene Christian University
Amridge University
Austin Graduate School of Theology
Bear Valley Bible Institute of Denver
Boise Bible College
Brown Trail School of Preaching
Central Christian College of the Bible
Christian Chronicle
Christian Employment
Christian Jobs
Church Jobs Cafe
Church of Christ North
Crosslink
Dale Jenkins 'Scoop' Blog
Dallas Christian College
EPreacher
Facebook Group
Freed-Hardeman University
Grace Centered Magazine
Great Lakes Christian College
Harding School of Theology
Harding University
Heritage Christian University
Hope International University
Kentucky Christian University
Lipscomb University
Lubbock Christian University
Ministry Jobs
Ministry Source
Ohio Valley University
Oklahoma Christian University
Ozark Christian College
Pepperdine University
Southeast Institute of Biblical Studies
Sunset Institute of Biblical Studies
TheBible.Net
Truth Magazine
Wineskins Magazine
York College
College & University Openings
Association for Christians in Student Development
CCCCU Career Center
Christian Career Center
Christian University Jobs
Faculty Jobs
Glass Door
Higher Ed Jobs
Indeed
Other Tools
(photo credit: flazingo)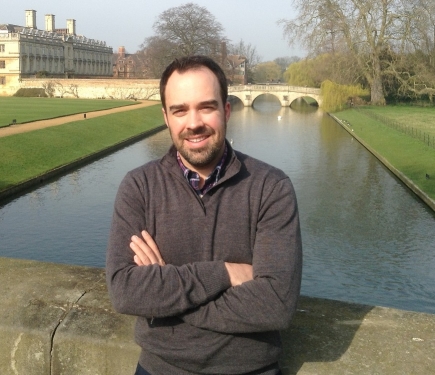 Nathan Guy believes the passionate pursuit of truth, goodness, and beauty culminates in Jesus Christ. He received formal training in philosophy, theology, biblical studies, and cultural & political ethics from Oxford, Cambridge, and the LSE. He lives in Florence, Alabama, where he serves as President of Mars Hill Bible School.