The Heart Of It All: A 10-Part Series

What do Christians believe? What lies at the heart of the Christian faith? How can we articulate the essential teachings of the Christian way of life? In this 10-part series, we explore the basic beliefs that have characterized Christian faith since its inception.
Part 1: The God Question & Our Search For Meaning
Part 2: The Sin Problem & Our Battle Of Conscience
Part 3: The Christ Solution & The Reason For A Cross
Part 4: The Incarnation & The Life Of The Savior
Part 5: The Grace Gift & Our Assurance Of His Love
Part 6: The Spirit Gift & Our Experience Of Christ
Part 7: Salvation By Trust & Our Faith Response
Part 8: The Community Of Saints & Our Life Together
Part 9: The Call To Discipleship & Life In The Kingdom
Part 10: Resurrection, Return & Our Christian Hope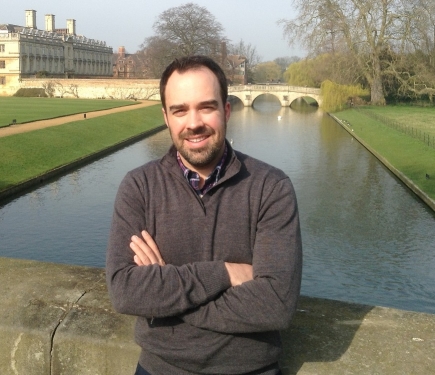 Nathan Guy believes the passionate pursuit of truth, goodness, and beauty culminates in Jesus Christ. He received formal training in philosophy, theology, biblical studies, and cultural & political ethics from Oxford, Cambridge, and the LSE. He lives in Florence, Alabama, where he serves as President of Mars Hill Bible School.